Westwood Creek's production team is a diverse collection of specialists in sound, camera, and film and video technology.
STEPHEN GAGNÉ, CEO, studied film production and editing with Martin Scorsese at NYU's School of the Arts in the early 1970s. He's worked on a wide range of documentaries around the world, in roles both behind and in front of the camera as the underwater piano player for wild dolphins for a series of PBS specials, and live concert work, including Scorsese's Last Waltz movie, Streisand's A Star Is Born, and tours with Bob Dylan, Crosby, Stills, Nash and Young, and the Grateful Dead. Please see the links below and Stephen's resume on IMDB for further information.
Partial Video and Filmography:
• The Thrive Movie, 7 years in the making, was released in 2011 in 10 languages worldwide.
• PBS documentaries include In the Kingdom of the Dolphins, Shadowmaster in Bali, Dolphin, and Island at the Edge, shot in Japan, winner of the Golden Eagle and San Francisco International Film Festival's Best Documentary awards.
• Three ABC location shoots in the Sea of Cortez, two featuring Peter Benchley, the author of Jaws.
• Concert Audio for The Last Waltz, Marty Scorcessi's feature film starring the Band, Joni Mitchel, Bob Dylan, etc.
• Associate Editor of Academy Award nominated documentary From Dange to Eternity which won an Emmy, Gold Hugo, Gold Apple & Bronze Chris awards.
Links:
Complete filmography.
PBS Specials, including dolphin work
Press and photos from Stephen's live concert work
Stephen can be reached at 541/488-2669, or by sending email to: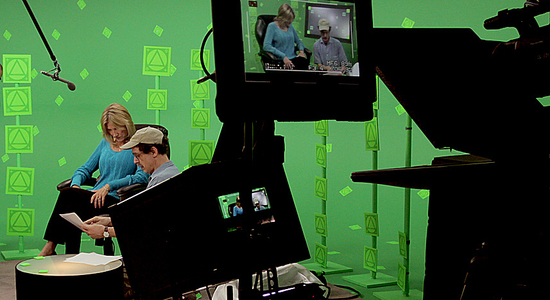 Photo: Stephen and Kimberly on the Thrive soundstage set, reviewing storyboards for the next shot.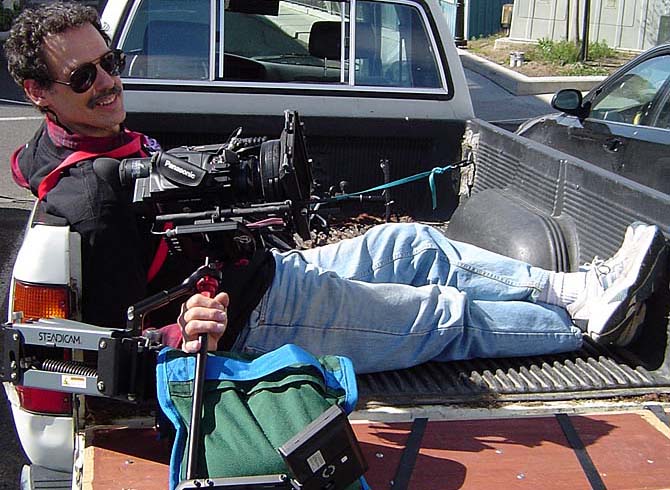 Photo- Stephen with pickup gate-mounted steadicam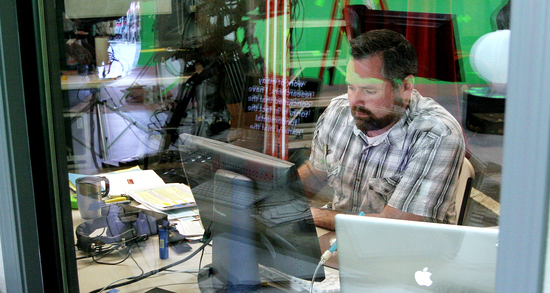 Photo: Brent at the footage capture station in Video Village.

Brent Streeper is an experienced editor and motion graphics artist who's been working with Stephen at Westwood Creek Productions since 2009. After graduating from the University of Utah in 2002 with a BA in Film Studies, he moved to Ashland, Oregon where, prior to joining the Thrive team, he had worked on four independent features as well as numerous commercials and short form projects. Brent enjoys the technical side of the editorial process almost as much as the artistic process of creating an edit. He believes that storytelling in any form can be a transformative tool and looks forward to continuing his work with socially meaningful projects.